In the afternoon of Sunday, November 8th, Guardians of Justice answered the call to support Autism Burns- Firefighters for Autism Awareness. These brave first-responders hosted their Fall Festival at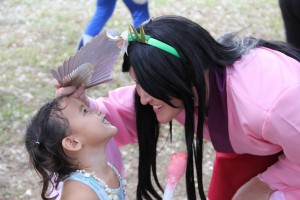 the Orlando Fire Museum to provide family fun and raise autism awareness.
Firefighters for Autism Awareness works to enable healthier, happier and more productive lifestyles by utilizing firefighters experiences and networks to assist families with support, education, and coping with the challenges of raising children on the autistic spectrum.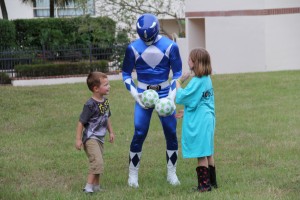 Our Guardians had a fantastic time at the event. The Flash, Black Widow, Spider Man, Mulan, Snow White, Cyclops, Rogue, and The Blue Ranger were all in attendance. Our handlers Mike and Carla were also there to assist the Guardians and make smiles all around. The event was a full day of family fun with bounce-houses, coloring, snow cones, and cotton candy. Even Black Widow and Spider Man took a few chances to bounce and slide with the kids in the bounce houses! The Guardians made a new animal friend in Rommy, as well. Rommy is a therapy horse who was at the event for the kids to meet, pet, and dress up! The event also featured multiple vendors and autism professionals that provided lots of information and education. Guests were also able to explore the Orlando Fire Museum and learn about the heritage of fire fighting in the city.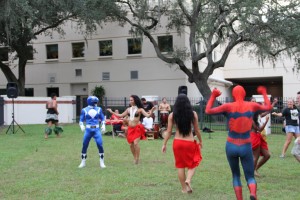 The latter part of the festival took a turn to the south- the South Pacific, that is! Polynesian dancers from Tahiti Tamure and musicians of all ages performed a wonderful show displaying their talents for the guests in attendance. From the littlest dancers to a world-champion fire knife performer, these amazing performers entertained the crowd while educating everyone about their South Pacific heritage. They also pulled some members of the audience up to dance and our own Spider Man and Blue Ranger got to show off their moves!
Overall it was an amazing day of family fun and the Guardians were proud to be there to support Autism Burns!