The Governing Council of Guardians of Justice
The Council of Guardians of Justice are the over-arching leadership of the non-profit organization. Together, they make decisions when approving costumes, accepting events, and maintaining the guidelines in which we operate.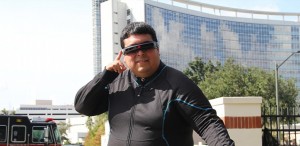 Guardians of Justice was this New York Native's brain child. Xavier Serrano firmly believes that everyone; regardless of age or creed should be afforded the opportunity to don a costume and make a child smile. Costuming was a passion passed down from his father and his initial interests were in replicating iconic horror characters. After over 25 years of costuming and charity work he determined that Central Florida had a desperate need for a new kind of hero. A father himself, he has a special place in his heart for children. Green Lantern is his favorite character to portray because he truly believes that anyone has the potential to be a lantern bearer. With an MBA in management and a computer systems degree his current profession is in technical support – highlighting his deep-seated desire to help others.
With her bubbly and vivacious personality truly capturing the essence of Tinker Bell, she brightens everything she has a hand in from being a warm smile at events to being our Board Members. She juggles creative sorcery, event coordination, and brand vision for Guardians of Justice. G is a big nerd, bonus momma, and rooted creative professional in the Orlando community – a senior visual designer full-time at a local marketing + advertising agency in Downtown when she's not suited up with GOJ. She encourages all to realize that only "one happy thought" is needed to make someone's day.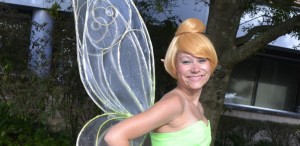 Elizabeth's bio coming soon Acting Executive Director