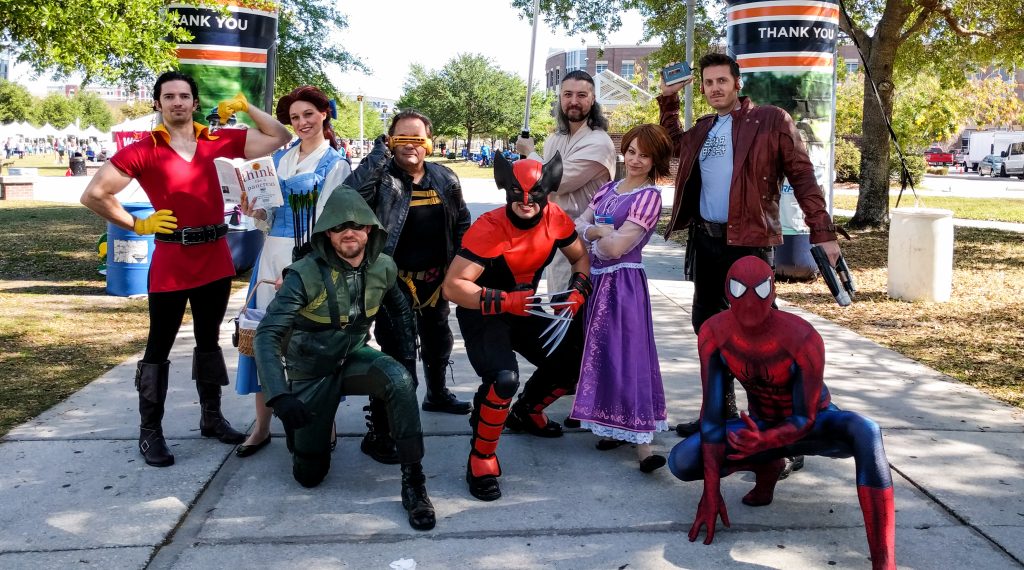 About the Guardians of Justice
COVID-19 UPDATE: We are still attending events with safe, social distancing! All Guardians wear face masks/shields and can work with your event formula whether that be outdoor drive-thru celebrations or select, intimate indoor gatherings.
Guardians of Justice is a 501c3 charity organization that was initiated by local residents of Central Florida to merge their passion of costuming and combine it with a deep-rooted desire to give back to the community. Each member of the Guardians embodies our mission to inspire, support, motivate and empower children and families by fully bringing the characters they portray to life.
"You and Guardian of Justice are a rare kind of generous. I'm having a hard time putting my gratitude into words but I hope you know how much I appreciate all of your help. Thank you so much."

Want to get involved?
Whether you suit up or you run an organization, we want to hear from you