About the Guardians of Justice
Guardians of Justice is a 501c3 charity organization that was initiated by local residents of Central Florida to merge their passion of costuming and combine it with a deep-rooted desire to give back to the community. Each member of the Guardians embodies the mantra to inspire, support, motivate and empower children and adults alike by fully bringing the characters they portray to life.
What Have the Guardians Been Up To?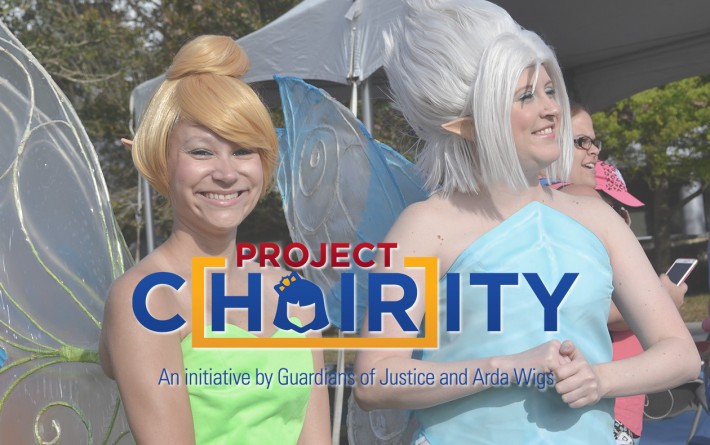 Project C[hair]ity has the purpose of supplying styled wigs to children with life-threatening illnesses and their families. Through the gracious donations from Arda Wigs, Guardians of Justice is able to supply these wigs for free to those who need them. A budding partnership with a local organization has made this dream a reality so that our wigs can go to children for transformations that will certainly bring a smile to their faces. So much more amazing things to come with this project in 2017.
Donation:
$25.00
/
$1,000.00
We are incredibly appreciative for the Guardians of Justice volunteering their time at our Orlando Walk. The families and children just absolutely loved them and we hope to be able to have them out again next year! Thank you!!

Want to get involved?
Whether you suit up or you run an organization, we want to hear from you