Night to shine is an unforgettable prom night experience, centered on God's love, for people with special needs ages 14 and older. On one night, February 9, 2018, 537 churches from around the world came together to host Night to Shine for approximately 90,000 honored guests through the support of 175,00 volunteers.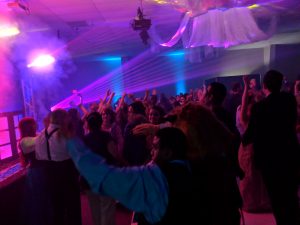 We had the pleasure of attending our first Night to Shine with Vital church as Guardians of Justice and we were completely blown away by how amazing of an event this is. Honored guests got the royal treatment with everything from limo rides, formal dinner (the food smelled AMAZING), hair and make up, flowers for boutonnières and corsages, karaoke, and they preceded to dance the night away!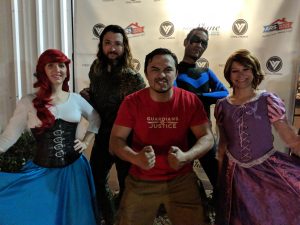 Our Guardians; Beast, Ariel, Rapunzel, Aquaman, and Nightwing, boogied the night away with some amazing people, dressed to the 9s! We did everything from conga to dancing the Cupid's shuffle. Ariel and Rapunzel got twirled and swept off their feet. You haven't seen anything til you've seen Beast get down!
This was an amazing event which ran like a well-oiled machine in every way and made for a big memory for all attending, including our team. We look forward to being a party of Night to Shine in the future. To say it made a big impact on all of us would be an understatement!