In its third year on January 20th and 21st, the Auburndale City Con was held in downtown Auburndale at the Civic Center, Depot Lawn, and City Hall. City Con kicked off at high noon on Friday and ended Saturday evening with a special screening of Suicide Squad at the City Con Cinema and the "After Con" party held at Jesse's On Fire.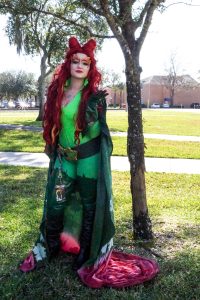 Guardian members – U.S. Agent, Captain America, The Winter Soldier, Black Widow, Toy Story's Army man and Qui -Gon Ginn answered the call for the G.I. Joe themed event.  The princesses, Rapunzel and Snow White, took time out from th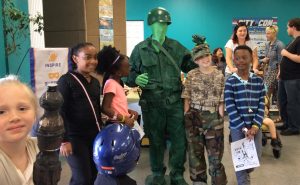 eir royal duties to chat and give hugs to attendees.  Super villainess Poison Ivy, always looking for ways to establish her botanical supremacy over the world was seen taking plant samples throughout the day. This was her first appearance with Guardians of Justice and we look forward to having her at many more!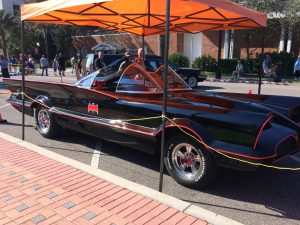 Activities during the day included panel discussions, autograph signing, costume contests, and a car show featuring the 66' Batmobile and Dr. Paul Bearer II's hearse with roll-out casket. A Spooky Performance was held at the historic Baynard House and special performances by: That Geek Circus Girl.  A gaming room and several tournaments were going on all day to the delight of Magic: The Gathering, Pokémon and Yu-Gi-oh! fans. No day would be complete before admiring the many vendors, clubs and exhibitor's booths and tables.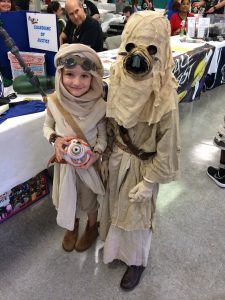 Guardians of Justice love attending Auburndale CityCon because it allows us to travel to a beautiful community and meet some wonderful people. We chatted quite a bit with the woman who created these two potential junior Guardians' cosplays dressed as Rey and a Tusken Raider. Old scraps of fabric were re-purposed for Rey's garb and a bit of the mouthpiece on the Tusken Raider are spray-painted pen capss, and there's a Jason mask underneath for the basic build. We love the creativity and inventiveness!
We also take time at these conventions to recruit and spread the word about our 501(c)3 organization.Guardians of Justice was initiated by local residents of Central Florida to merge their passion of costuming and combine it with a deep-rooted desire to give back to the community. Each member of the Guardians embodies the mantra to "inspire, support, motivate and empower" children and adults alike by fully bringing the characters they portray to life.
Currently with over fifty active members that represent a plethora of characters such as heroes, princesses, villains, adventurers and more – Guardians of Justice collectively centers around positively impacting each child's realm of imagination. We are constantly accepting new applications to become part of our league. Click these resource links to join our league or donate to our organization.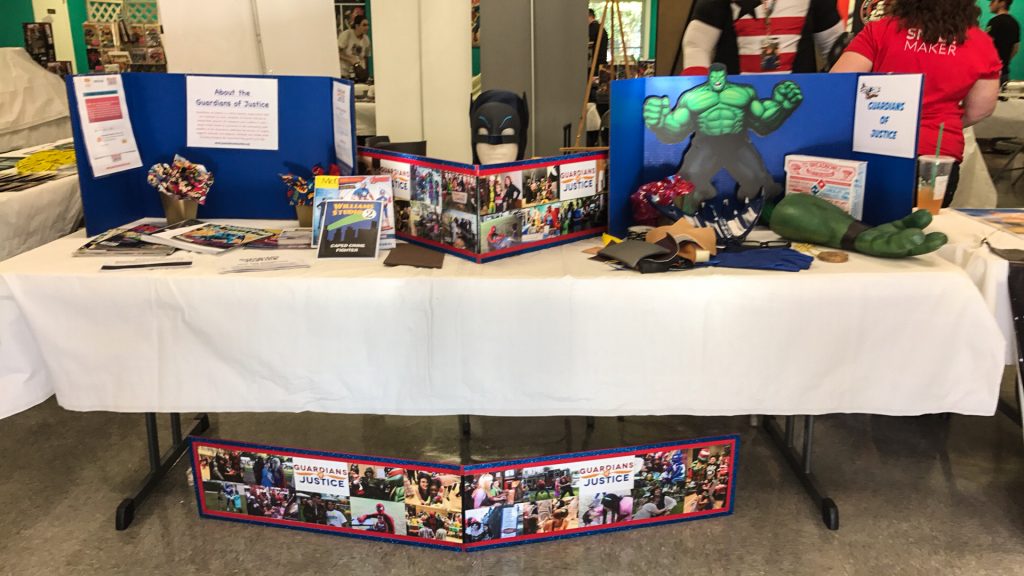 Save