Tis the season to spread joy and happiness to all the boys and girls. The Guardians of Justice were special guests once again for the BASE Camp Annual Christmas Party. Guardians have participated in their Christmas and Christmas in July party for the past few years.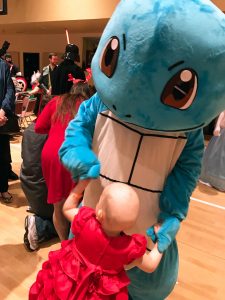 BASE Camp (Believe, Achieve, Support and Educate) provides a year-round base of support for children and families who are facing the challenge of living with cancer and other life-threatening hematological illnesses by serving not only the children who are patients, but their brothers and sisters too as well as a place of support for children whose parents are in treatment. These relationships help the family to "keep moving forward" giving them positive energy to complete the journey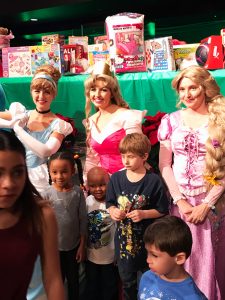 Every child received gifts from Santa Clause and his many BASE Camp volunteers, plus all were treated to buffet of Christmas delights. and were able to spend the evening dancing and playing with over 20 of their favorite Guardians of Justice many characters and helpers. The Smile Givers included Superheroes from Avengers Captain America, Thor and Hawkeye to Batman and his arch nemeses the Joker and Harley Quinn spreading their own mix of Holiday Cheer and mischief.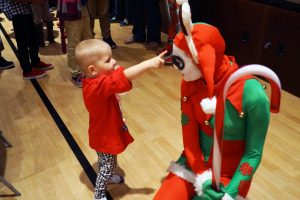 The young girls were treated as royalty with a visit from the charming Princess' Cinderella, Aurora and Rapunzel, who let their hair down on the dance floor. The DJ was spinning all the fun dance tunes from Christmas favorites to the Cha Cha Slide.
Pokémon Squirtle and Buzz Lightyear and one of the Minions were a special hit with the little ones.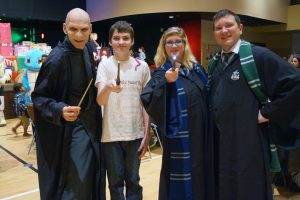 It was a very special night of hugs and smiles when Force Awakens Poe, Jedi and Darth Vader , Hogwarts Students and Voldemort could come together in the spirit of giving to make a Magical experience for the 100's of children and their families.
Thank you to BASE Camp for sharing your special Christmas gift with us and bringing smiles and joy to the many children and families as well as our hearts.
Save