Guardians of Justice recently traveled to Estero, FL for a fun-filled day at Kaikoa's Beach Bash hosted by Salt Warriors, a Ft. Meyers non-profit organization. Salt Warriors "fight for local charities" by organizing fundraisers on their behalf to raise money for local families. This one in particular was for duel-charities, Caleb's Crusade Against Childhood Cancer and The Kira Foundation.
Nestled on a beautiful piece of shoreline, beach bums came out to enjoy a warm sunny afternoon of music, food, and craft beer to party for a cause–raising funds for childhood cancer.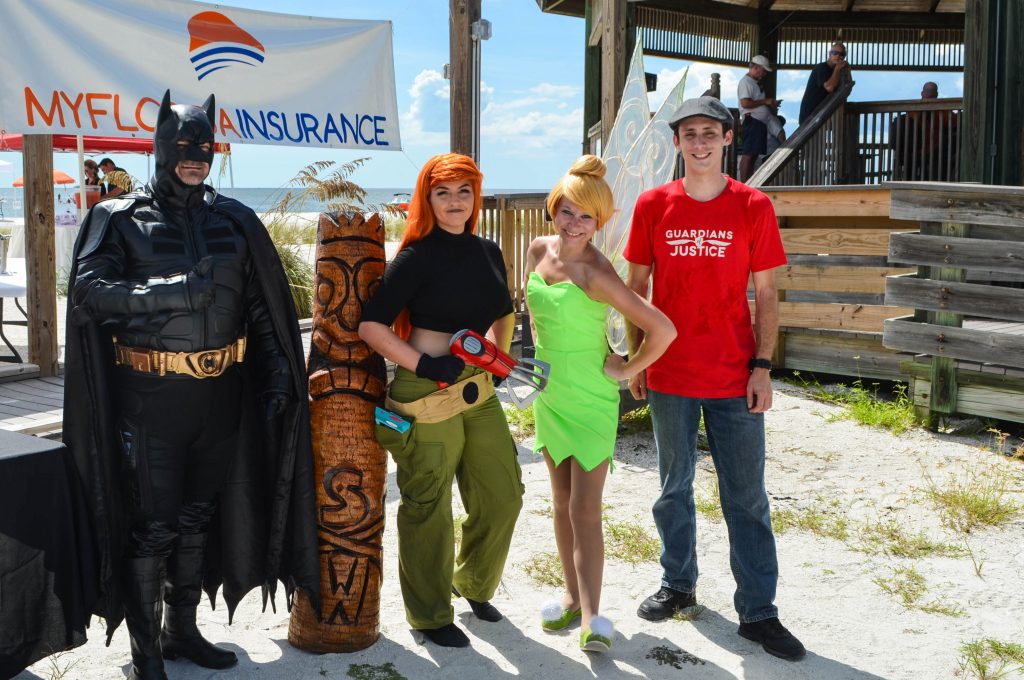 Kim Possible, Tinker Bell, and Batman didn't necessarily pack their swimsuits for the occasion, but they braved the heat anyways for this cause near and dear to our organization's mission. We spent time with children in the play area coloring, painting sea shells, hula-hooping, and blowing bubbles.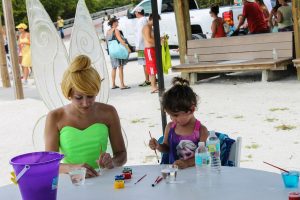 Kim Possible did her best artistic interpretation of painting Wade on a seashell, troubleshooting if shells could really function as communicators for a more incognito beach mission, while Tinker Bell painted a snowflake on one for a Frozen fan she met and spent time with.
They also competed in a few rounds of 3-legged races with our new friends. Kim and Tinker Bell took one round quite seriously where they riled up the starting line by having a friendly Face-Off. Tinker Bell made sure to keep one foot on the ground at all times. "No cheating!" the young crowd said to her before the countdown, and she obliged.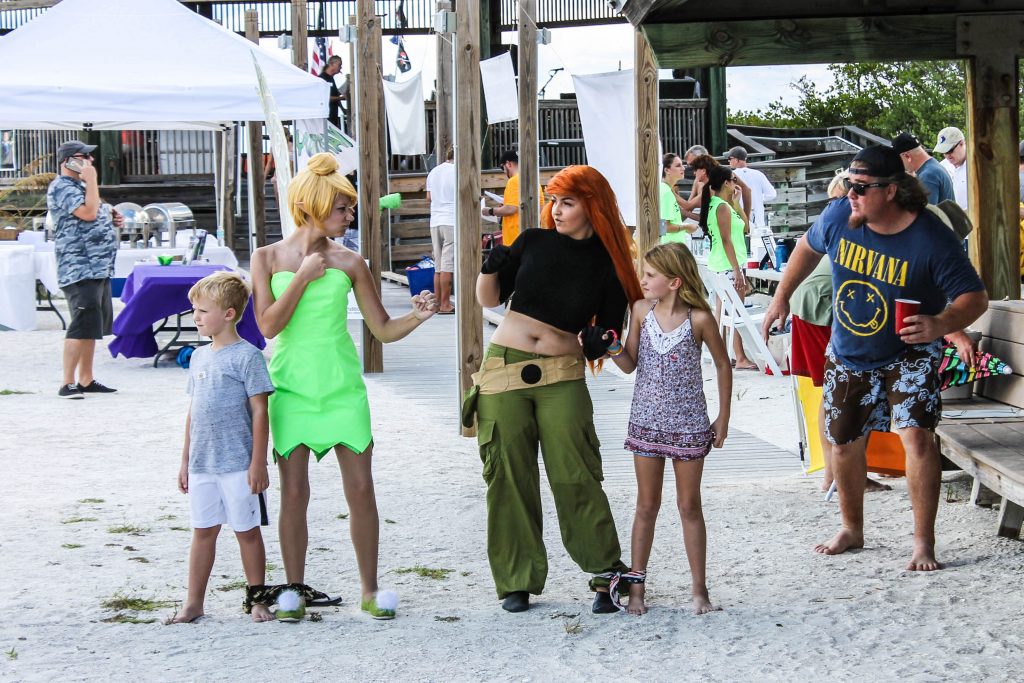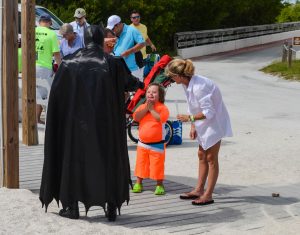 Making a short guest appearance due to pulling late night hours protecting Gotham City (and being a nocturnal creature), Batman made his rounds with the crowd for photo-ops as each trolley pulled up with new guests to the Beach Bash, tall and small. One little boy in orange was particularly pleased when he saw this Bat and a smile of wonderment and awe crept over his face. It was a precious moment to behold from afar.
It was a bittersweet afternoon as we celebrated the lives and spirits of children remembered, those currently battling or in remission, and the happiness that youth brings to us all. We had such a wonderful time in Estero with our new Salt Warrior friends and hope to be back down south for another event soon!