This past weekend, Guardians of Justice team members were invited to be a part of something truly exciting for fanboys and girls everywhere around the Orlando area!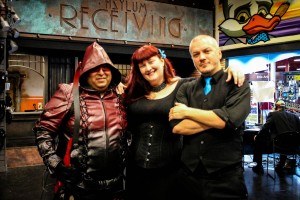 The grand opening of Gods & Monsters, boasting to be the second largest comic book store in the United States initiated their red ribbon ceremony on Saturday, June 13th in the Artegon Marketplace on I-Drive, and we had an absolutely great time being a part of it.
As people walked through the threshold of this pride & polished nerd mecca for the first time, the Guardians of Justice gang were there to greet them! We mingled with the guest for photo-ops and meet-n-greets throughout the afternoon and even took some time to peek around at the merchandise ourselves. There's definitely something unique here for everyone whether your particular fandom is now or then.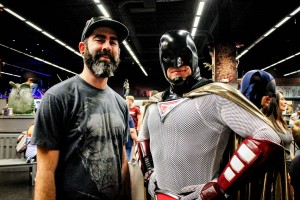 Gods & Monsters is a bit of a change-up from our normal events, however it was awesome to get some game time in on some new outfits. Mike Zettinig, revealed a new villainous Harvey Two-Face cosplay he's been working on, while Tracy joined him as Poison Ivy for the second run, their first run as a new power couple. Other iconic notable mentions were Red Arrow, Space Ghost, and Batman.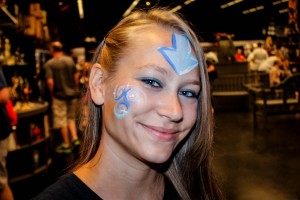 As a brand spankin' new member of the GoJ Initiative who just has some finishing touches to do on her first outfit, I was itching to help out on an event… and soon! I figured this was a great opportunity to get my feet wet as a handler / photographer, and I felt so incredibly welcomed by the members of our little community that I met for the first time.
In the land of Gods & Monsters…I was an Avatar.