Bat journal Nov. 11, 2017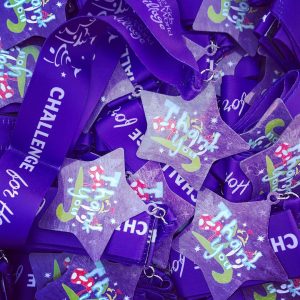 It was a quiet early morning, with everything peaceful in Gotham and much of the Justice League team keeping vigil on the Watchtower I have been called upon to offer support and encouragement to those participants in the "Challenge for Hope". Accompanied by the Phantom Stranger and one of the members of the Green Lantern Corps
We had to travel Kissimmee Florida to the Give Kids the World Village. We have joined forces with another team of superheroes and a unit of the Ghostbusters as we cheered on the runners through the 5k course through the village.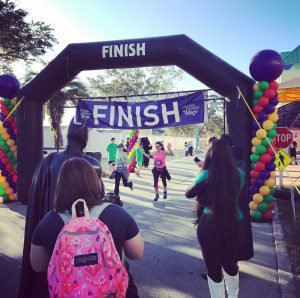 We were welcomed with opened arms by the attendees as well as all the fabulous volunteers who work in the village. One young man in particular who made great efforts to approach me to request a photograph had disappeared as soon as he asked, upon his return I discovered the photograph was not a request for himself but for his mother who was too timid to make the request for herself, she was giddy and overwhelmed to meet me more then any child I had met that day.
As we greeted the racers coming past the finish line our mission had come to its end, with many hugs, congratulations, and high-fives our band of Heroes made their leave to return to the Watchtower. Many smiles were created this day, so I feel our mission was a great success. I commend all those who were involved in this very worthwhile event.
Signed,
The Batman