For the third year in a row the quaint, down-home town of Bartow has thrown an amazingly nerdy celebration of epic proportions.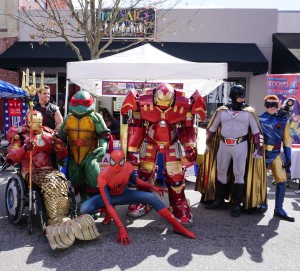 SyFy Bartow is an outdoor only science-fiction convention and car show that encompasses three full city blocks and is chock full of fun for all age groups. Featuring a costume contest, karaoke, outdoor movie, DJ, and more the event is hosted by Sean Serdynski –a man who genuinely loves both sci-fi and the town in which he lives.
Guardians of Justice was ecstatic to join an event that has grown exponentially over the past three years.