Weekend-goers at West Oaks Mall certainly had a surprise in store for them when they walked onto the scene of the Read to Sydney memorial event held on August 13th to celebrate her life and work.
Guardians of Justice had the pleasure of meeting Sydney, an Australian Shepard / chow mix, a few months ago who was an accredited therapy dog that brought comfort and encouragement to children and adults alike. Sydney and her owner, Thom, were often found in schools and libraries where children, who may be a little shy, were given the opportunity to read aloud to her.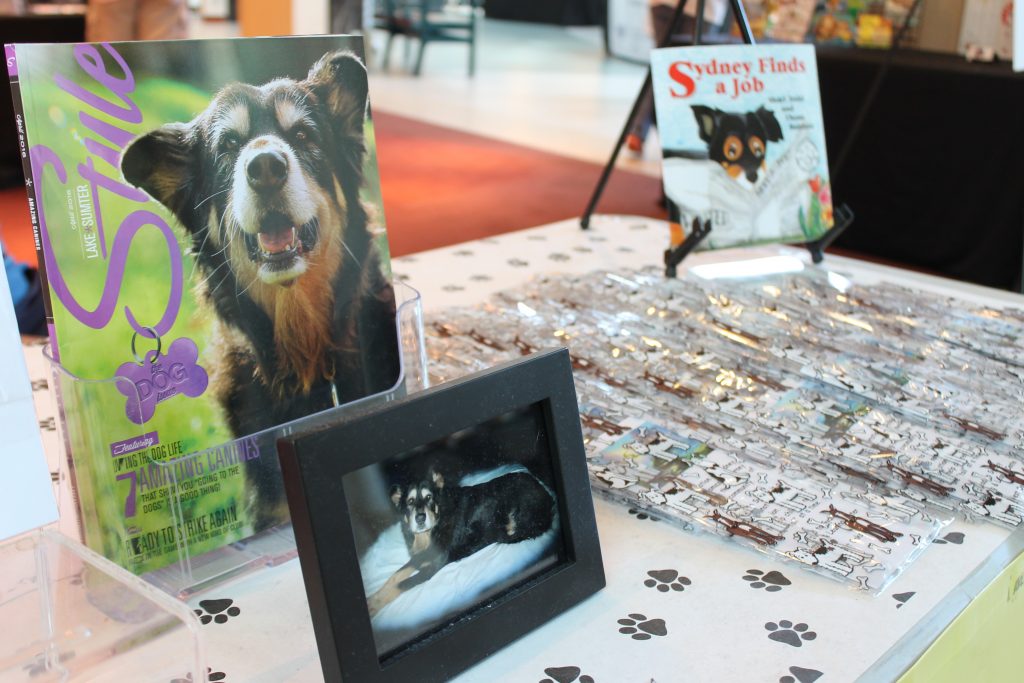 Sydney has since passed away, but she leaves behind a legacy. Along with countless human lives that she had touched throughout her years, Toby and Flash (hound mix, and long-haired dauschund) will carry her torch in spirit. All of these special furry-friends have been rescued from shelters in the area and are in relation to the work of Ready to Sydney and their Learning Center.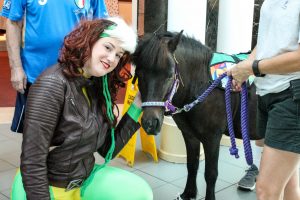 In celebration of Sydney, Guardians of Justice suited up and spent that afternoon at the West Oaks Mall giving out hugs, coloring super hero masks, reading books, and petting puppies–at one point, even a therapy pony who wore sneakers.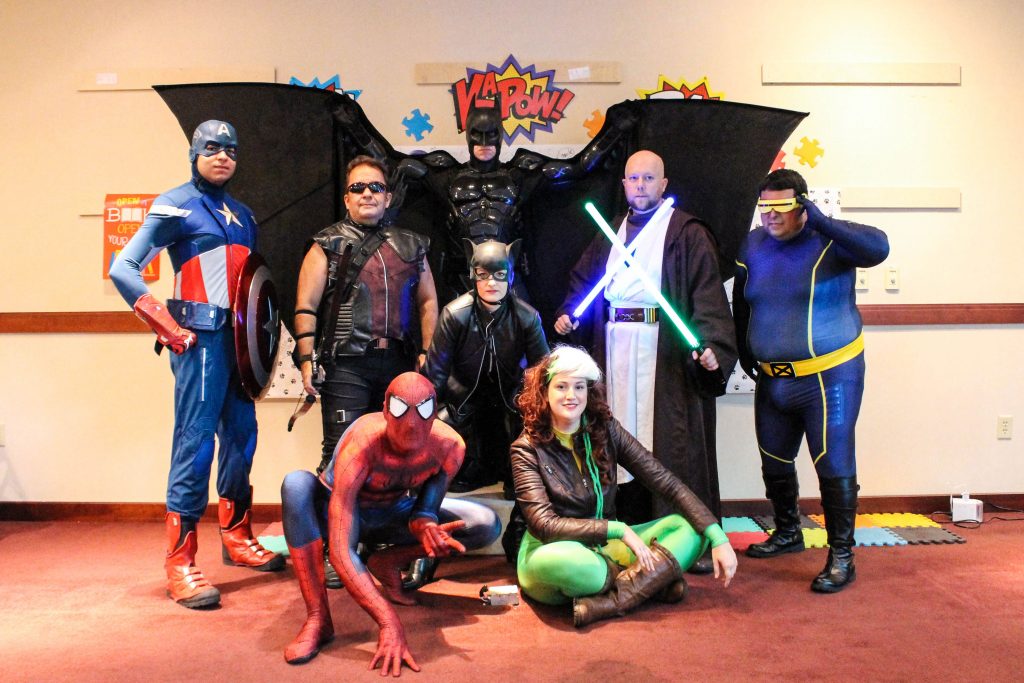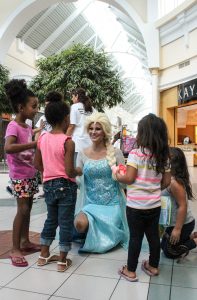 In the line-up, we had Captain America, Spiderman, Hawkeye, Batman, Catwoman, Rogue, Cyclops, a Jedi, and Queen Elsa of Arendale. Highlights of the afternoon are definitely moments like Katelyn letting Spiderman try on her fedora hat and Queen Elsa singing "Let it Go," twirling her little princesses around.
Batman and Catwoman secured the perimeter along with the Jedi while Captain America and Cyclops manned the arts and crafts table. Cap was asking what each child's super power would be if they could have one, and a few of them in particular said they would love the ability to freeze. That would be nice considering Florida's heat index this summer!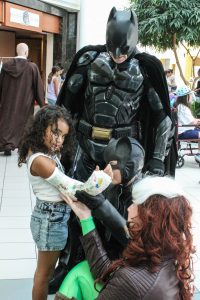 Catwoman and Rogue also had the opportunity to sign a little girl's cast that came through the Read to Sydney event. Her cast was the most beautifully decorated we have ever seen!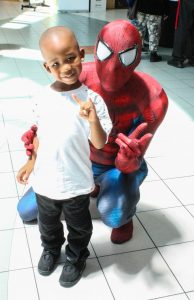 Spiderman coached little ones to do a spidey-stance while the Jedi showed padawans different hues of mesmerizing color on his lightsaber. It was definitely a super day full of fun for all, great and small. We are so happy to have another opportunity to work with the fabulous folks at Read to Sydney!